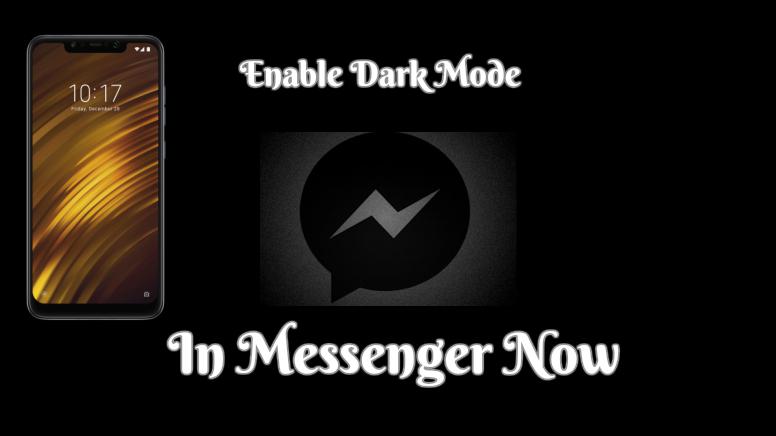 Hello POCO Fans,
Today, I am with a great tutorial, which helps you to enable Dark mode in messenger. So let's get started.
Facebook is working on a Dark mode for Messenger, and it's a genuine AMOLED dark theme. It's covered up away at the present time, yet a large portion of the code is there, prepared and holding on to be empowered. By sending one order with Root Access, you can actuate this theme at the present time. Additionally, you can use magisk.

Obviously, the most recent beta edition of the application includes dark mode, yet it isn't empowered right now. A user @VincentJoshuaET in Telegram bunch figured out how to empower it with root. So as to empower the Dark Mode choice on Facebook Messenger, most importantly, Make Sure you are using the Latest form of FB Messenger beta.

Things do we need:
Ensure your device must be rooted using Magisk or SuperSU, As this process needs a rooted device.
Download a Terminal App from the Play Store. You can download Terminal App like 'Termux, Material Emulator, Terminal Emulator'
Make Sure that you've got the Latest version of the Facebook Messenger BETA installed on your device.


Steps to Perform:
➺ Open Termux APP & Type 'Su' (Without Comma) hit enter & it will ask for you the Grant the Root Permission. So allow the Superuser access (Root) permission.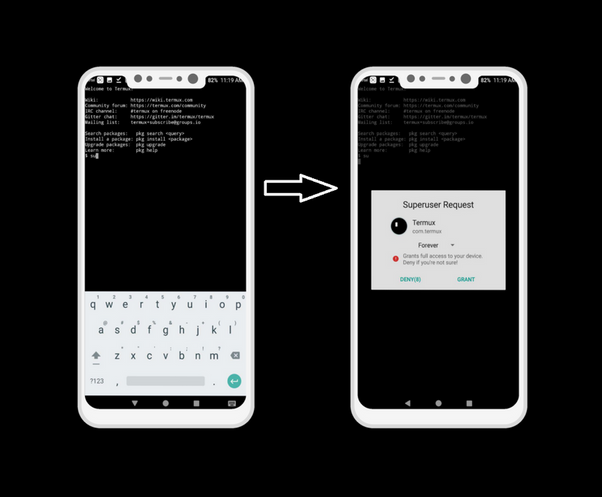 ➺ Type the following command: & Hit enter

am start –n com.facebook.orca/com.facebook.abtest.gkprefs.GkSettingsListActivity
After this you will be redirected to this page: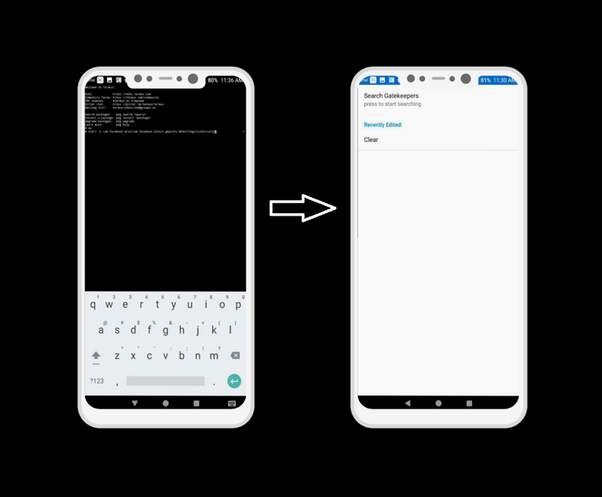 ➺ Tap on 'Search Gatekeepers' and there, type 'dark'. A few outcomes ought to show up. Tap on all of them which says 'NO' to enabler them. The majority of the outcomes should state 'YES' when you're set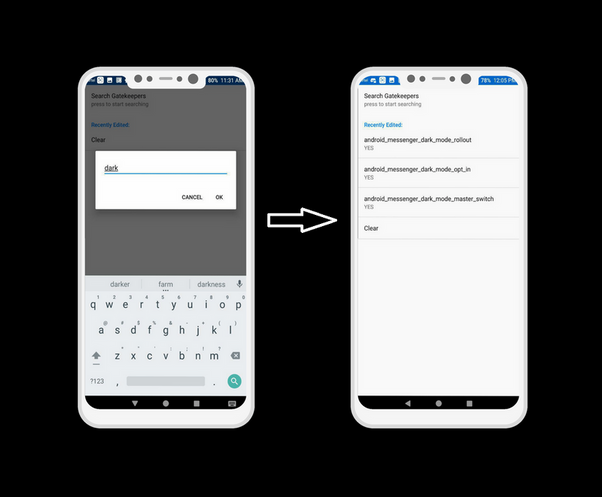 ➺ That's it. You are almost done.

Now Close both the apps (Messenger and Termux). & Relaunch Messenger only.

➺ Tap on the Profile Icon.
Scroll down a little bit, and you will see a new option called 'DARK MODE'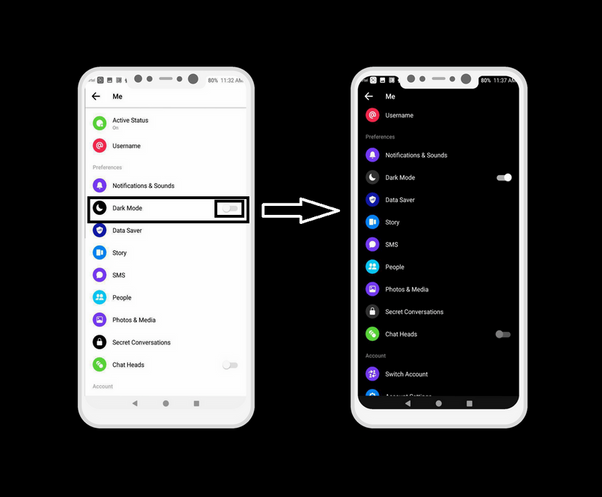 ➺ Tap on it and Turn it on and enjoy the new 'Dark Mode feature' during the chat.




➺ The Dark Mode of FB Messenger is at present accessible just for beta users the component is likewise yet hidden. Despite the fact that the Dark Mode choice is as of now hidden, however when every one of the bugs and issues is fixed, the feature will be accessible to all FB Messenger user.
⇝ Thanks to all to be here for reading my thread ⇜