Wassup guys!
A much-awaited feature for the POCO F1 was the 960FPS super slow-motion video recording and it's been rolled out for all stable users after testing it rigorously. We know, we know it's a DOPE feature to have. We at POCO are constantly taking our users feedback and trying to push the limits of POCO F1, and this is just our way of saying "We Love You Too!"
960FPS Super Slow-mo – When Time Stops for Your Creativity
The 960FPS mode on the POCO F1 lets you shoot videos at an ultra-smooth 960 frames per second. We have tried it, and trust us, you will feel as if everything around you has come to a halt, allowing you to unleash your creativity in some amazing ways. It will leave you in awe and make you play the video on loop for all your friends to see. Plus, the fun doesn't stop here - you can choose one of the customized music tracks to make your videos more appealing.
Let's have a look at some awesome POCO F1 clicked 960FPS super slow-mo videos: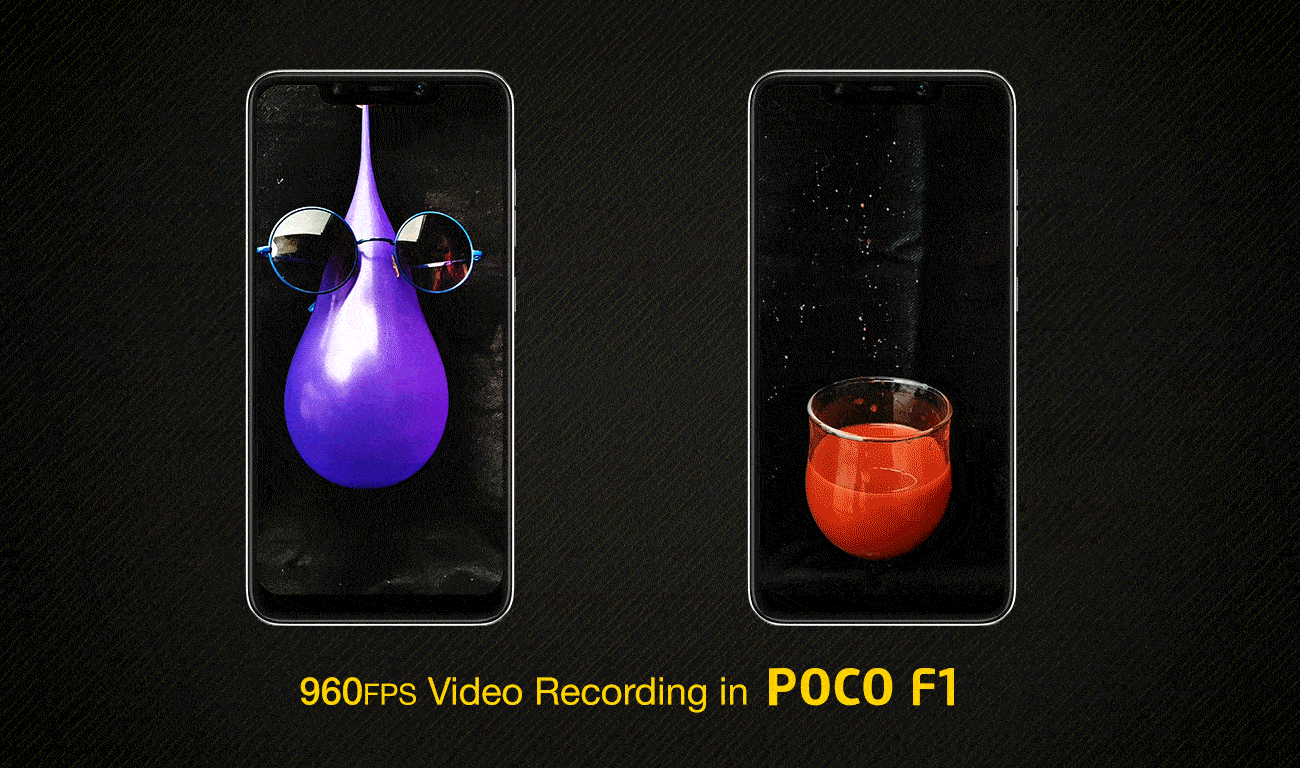 Shoot on Slow-mo With Your POCO and Win!
Are you aboard the 960FPS hype-train yet?! 'Cos we are spicing things up with an exclusive 960FPS super slow-motion contest for our POCOgraphers! It's simple, it's awesome, and you will win some cool swag! Cool right? Just follow the below-mentioned rules and you are good to go!
Launch the camera app
Swipe right to the slow-motion mode
Find a good moving subject
Start shooting

Not that tough eh? So what you waiting for? Let's go!!!!!
1. Videos submitted for the challenge must be taken by a Pocophone Smartphone. No external editing software should be used.
2. Participants can upload videos on Instagram or Twitter with hashtag #ShotOnPOCO. More entries mean more chances of winning. Without the hashtag, the entries will be disqualified.
3. Any participant found to be stealing videos or using videos from any other phone would be immediately disqualified
4. All rights reserved with POCO.
5. All winners will be chosen by an internal review team and it is up to our discretion if we want to disqualify entries which we consider unsuitable for the contest.
The top 3 entries will get some amazing swag & trust us, you will crave to have them in your hands! Winners will be announced by February 10th, 2019.
Excited? Let us know in the comment section below.
Join the chatter:
Rate