Google officially announced last October that they are going to shut down Google+ after a series of data leaks came into limelight. The data leak leads to user info getting exposed putting Google+ into a tight spot. Shortly after that, they had another security breach which forced them to officially announce the closing date to be April 2019.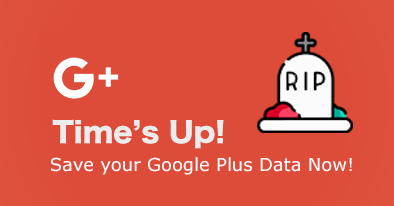 Things you need to know
You can't make any new Google+ account, pages, groups & events from February 4th onwards.
Option to comment using Google+ will be removed from Blogger by February 4th, and from other sites by February 7th. Comments made using Google+ account will be deleted from April 2nd,2019.
On March 7th, Google+ API will shut down also for developers. Know more about it HERE
The sign-up option using Google+ button in sites will also stop showing in coming weeks, in future only Google sign-in option will come.
From 2nd April 2019, all your data from Google+ including Profile, groups, pictures archived will be deleted. Pictures saved in Google Photos won't be deleted.

What You Need To Do
You can start downloading your Google+ data if you have anything important from now. From early March you will get additional data to download. Learn more about it HERE
If you are a G-suite customer it shouldn't affect you. Although there will be some UI changes mostly and to clear your doubts, contact your G-Suite administrator. Contact HERE

If you have any questions drop down a comment in the comment section down below!
Rate