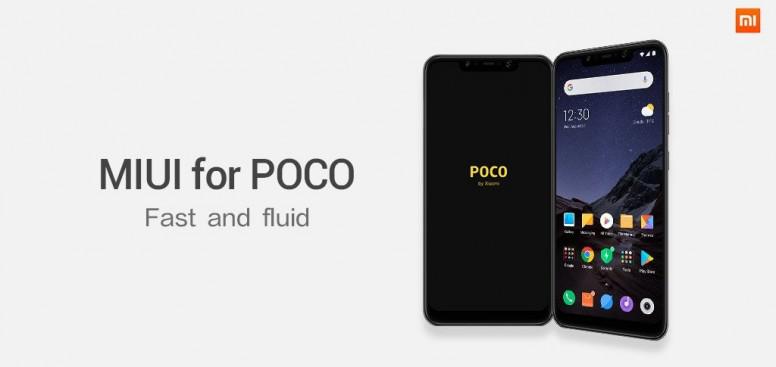 Hey POCO fans,
Android is extremely adaptable with regards to application launchers. There are many to browse, contingent upon your tastes and necessities. In such a situation, picking the correct launcher can be befuddling and upsetting.
While we have covered Nova, Apex, and Action Android launchers up until now, today I will center around MIUI Launcher and the recently propelled POCO Launcher.
While MIUI launcher comes pre-introduced on all Xiaomi mobiles, POCO Launcher comes pre-stacked on POCO F1. Be that as it may, you can likewise snatch it from the Play Store.


It is worth noting that Xiaomi made the POCO F1 and the launcher is currently in the testing phase.


App drawer

This is most likely the primary thing you will see between the two launchers. MIUI Launcher offers no app drawer. Rather, all your applications are put on the home screen.
You can swipe left or ideal to get to the applications. This isn't really terrible however will put off some Android clients who support an app drawer.
POCO Launcher, then again, accompanies an app drawer that you know about. In addition, there is no committed app drawer symbol either. Only a bolt pointing north. Swipe upwards anyplace on the screen to dispatch it and swipe down to close it.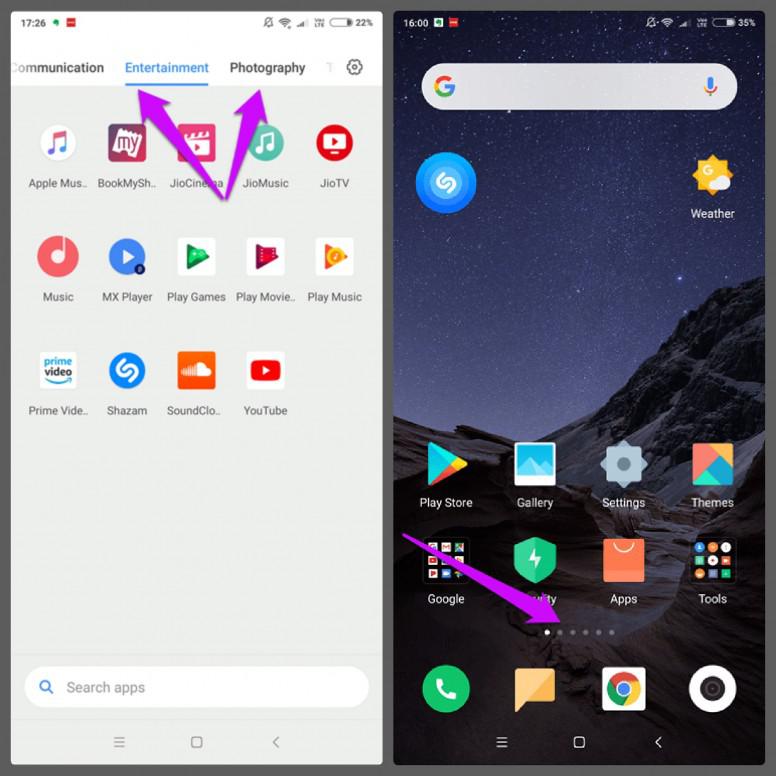 Pictures : [Left - POCO Launcher | Right - MIUI Launcher]
Inside the app drawer, all your applications will be consequently isolated into various classifications like Photography, Tools, and that's only the tip of the iceberg, with everyone having its own tab.
There is an All tab where the applications are arranged in sequential order arrange of course. On the off chance that you have a substantial number of applications introduced, this can make things simpler as everything is conveniently arranged.

Gridlock
Android smartphone screens are alone accepting bigger it seems. And the mad chase to accomplish abreast the bezel-less phone, you get added awning absolute estate.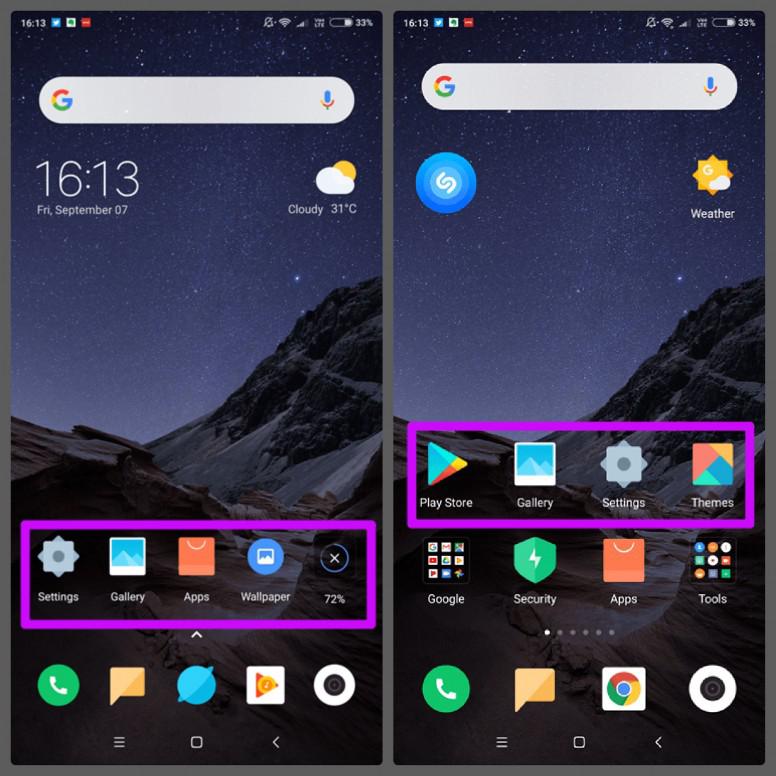 Pictures : [Left - POCO Launcher | Right - MIUI Launcher]
MIUI fails to make good use of this extra space and only shows four app icons in a row leaving a lot of space between them. Again, this is something you will notice on the iPhone as well.
POCO UI is added bunched and displays 5 app icons in a row. This agency you can accept added apps on the aforementioned awning authoritative things added accessible. This aswell agency you accept to bash beneath to see all your apps.

App widgets
You have the launcher all set up and all the applications have been introduced. This is the place gadgets come in. In MIUI, when you long press on any application, you will see a dustbin symbol at the best where you can drag the application to uninstall it. That is it.
POCO adopts an alternate strategy and adds the 3D Touch Quick Actions from iOS. For the same application, SoundCloud, I get the opportunity to see a Widget choice. Tapping on it will uncover all the accessible gadgets on a similar screen which is helpful.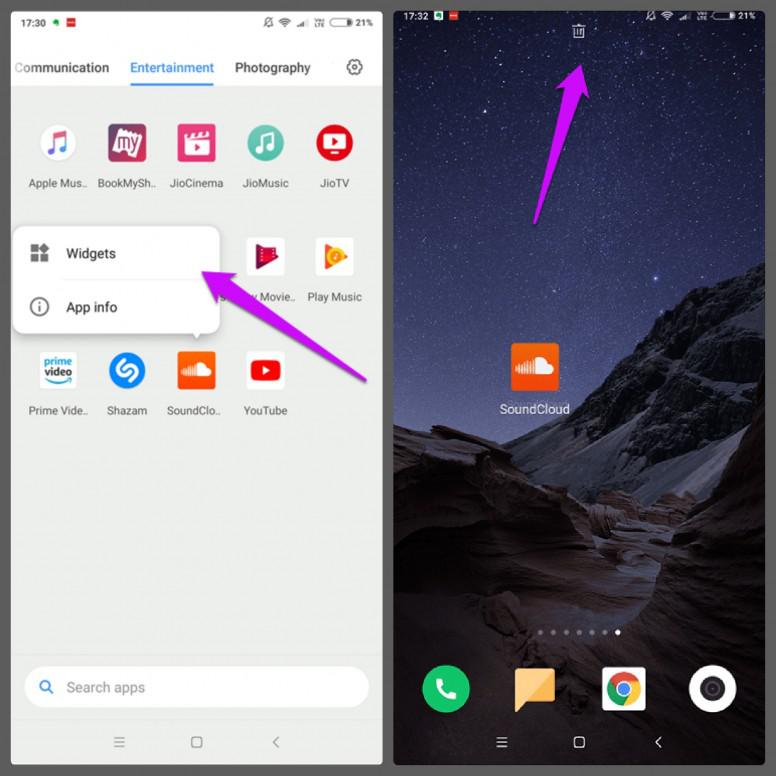 Pictures : [Left - POCO Launcher | Right - MIUI Launcher]
Note that a few clients may see considerably more choices. For instance, when they long press YouTube in POCO Launcher, they saw Subscription, Search, and Trending alternatives. This was not the situation with me.
In any case, I think this is more to do with the way that POCO Launcher is still in the alpha stage as noted on their Play Store page.

Handy search bar
MIUI has no search bar accessible to search for applications. Despite the fact that the application symbols are set on the home screen, regardless you require an inquiry work. The main workaround I could discover was utilizing a Google gadget.
Long push on the home screen and select Widgets. Parchment and see the Google seek bar and long press on it to put it on the home screen.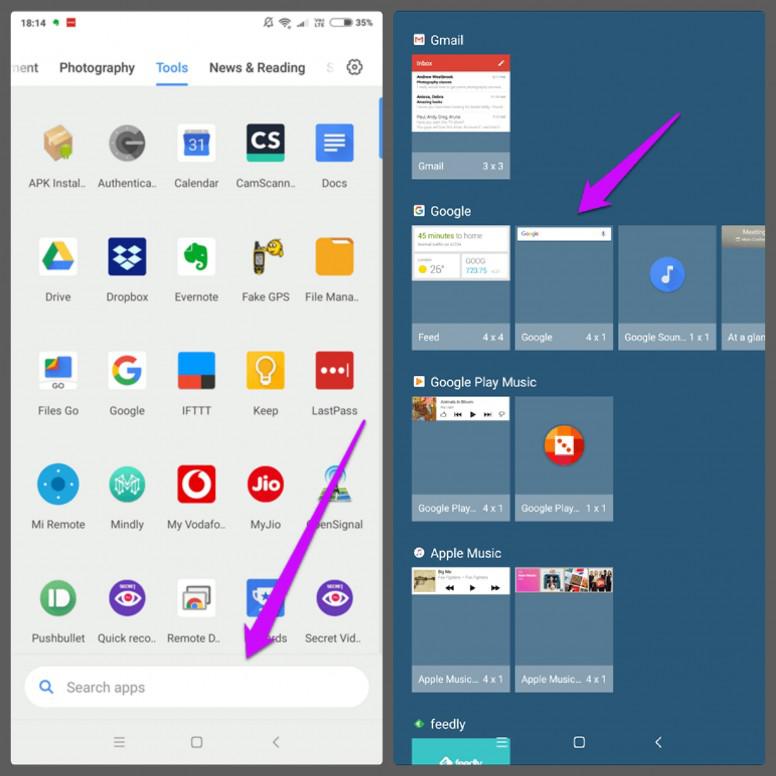 Pictures : [Left - POCO Launcher | Right - MIUI Launcher]
POCO's launcher comes with a congenital search bar. However, it was the search bar's area central to the app drawer that took me by surprise.
The search bar is placed at the bottom of the screen so you can easily reach it with your thumb. Most buzz makers abode it aloft the app drawer.
you have to stretch your thumb or use the other hand to tap it. I admiration why added launchers never anticipation of this feature. I mean, it is so convenient. That said, there is no seek affection on the home screen. So already again, you will accept to await on Google's widgets.

Group by color
We more often than not gather applications by their utilization, yet POCO Launcher can likewise aggregate application symbols by shading. To empower it, dispatch the app drawer and hit Settings at the best. Empower Group symbols by shading alternative and return to the application cabinet.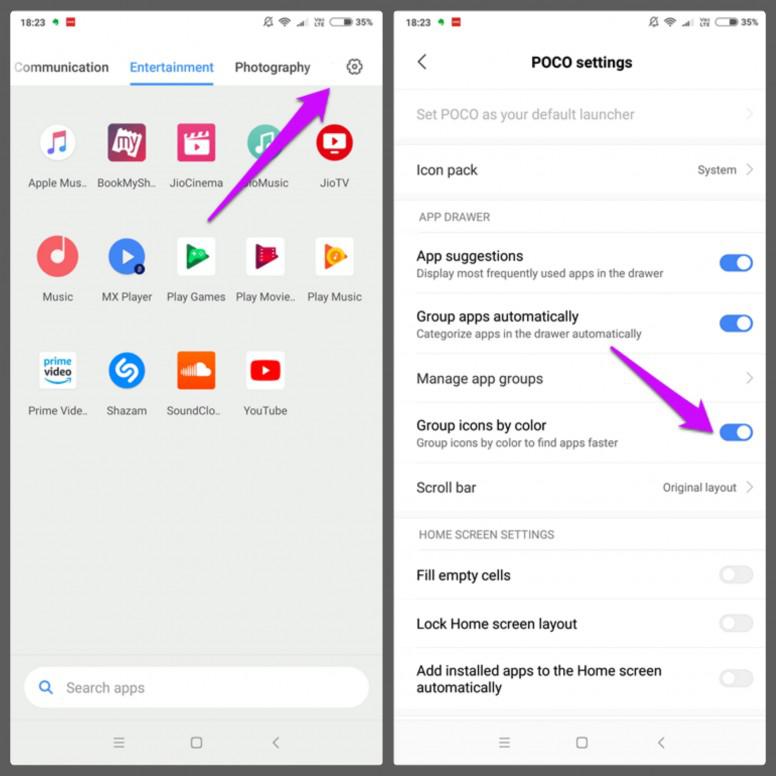 Pictures : [POCO Launcher]
Under the All tab, you will now observe 6 unique hues. Select any everyone the application symbols conveying the picked shading will be gathered and indicated together.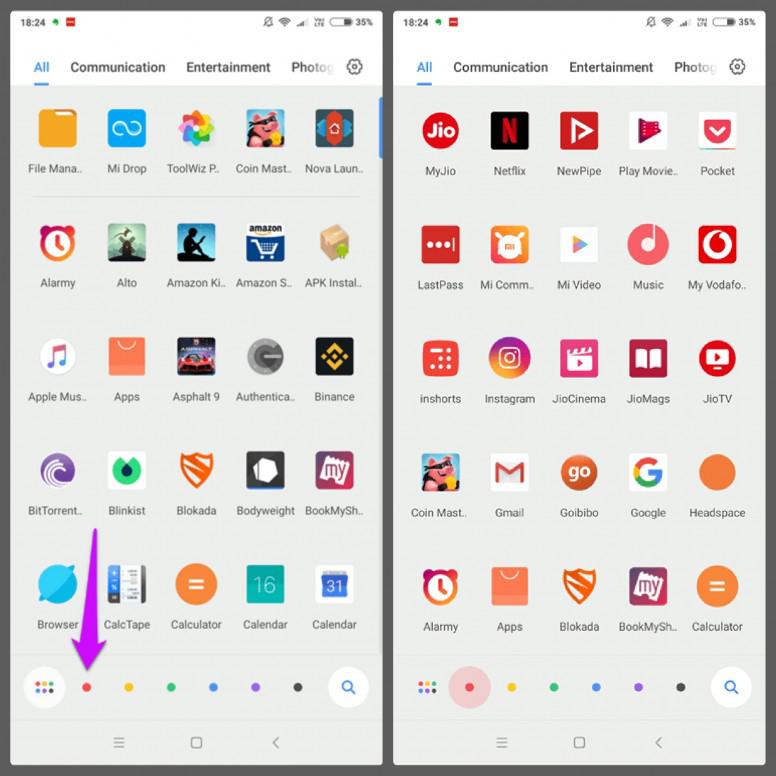 Pictures : [POCO Launcher]
Verdict
POCO Launcher is the bright champ actuality and assaults MIUI's absence launcher out of the water. It is simple to use, comes with some added features, and I accept is a tad bit faster than MIUI Launcher
The aberration seems to be negligible though. However, I wish to reiterate that POCO Launcher is still beneath testing appearance and may not accord you an abiding experience.
POCO Launcher is the much-needed amend that MIUI should accept accustomed a continued time ago. At this point, I don't apperceive if it will become the absence launcher on all Xiaomi as able-bodied as POCO phones. The acceptable account is that Xiaomi is alive on a new launcher.

[Sources: 1-2]