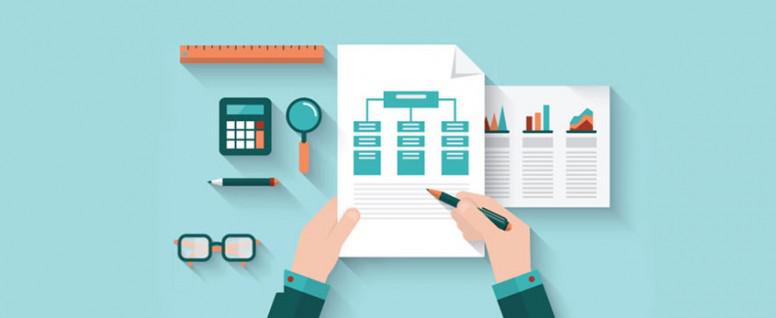 Hi Guys,
Today, I will present here a guide on Post a thread in various segments. A considerable lot of us simply duplicate Contents from the Internet and glue here which looks awful which loaded up with various text styles, distinctive letter measure too some promotion content likewise from these locales. Users visit here to peruse Contents like News, the most recent innovation, new OS updates, if the particular thread looks terrible then it will make an effect on their advantage. On the off chance that you need to get more reaction from users then you have to make a thread looks clear and justifiable.

In different hands, in the event that you need to compose a thread alone then it is exceptionally recommendable. Be that as it may, before you duplicate any Content from another site you have to take after thusly, which makes the thread look perfect and clear. So here let me clarify the entire procedure.


Here I will make a Thread for instance on "About Android"

Thusly, Here is the site from where I have to copy the substance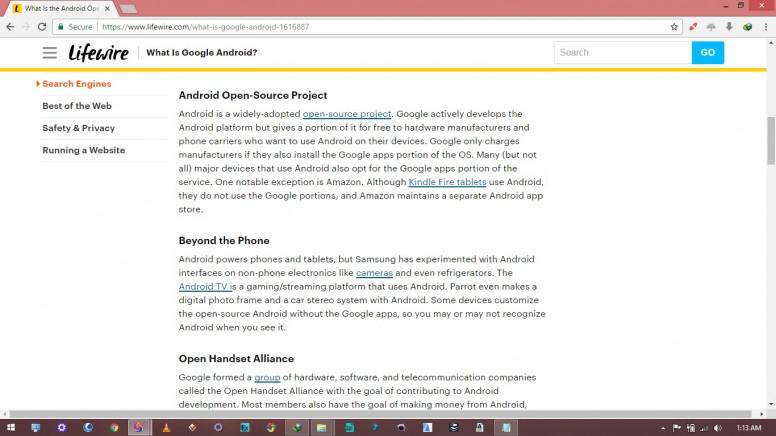 Then Select those contents which you want to post and copy that.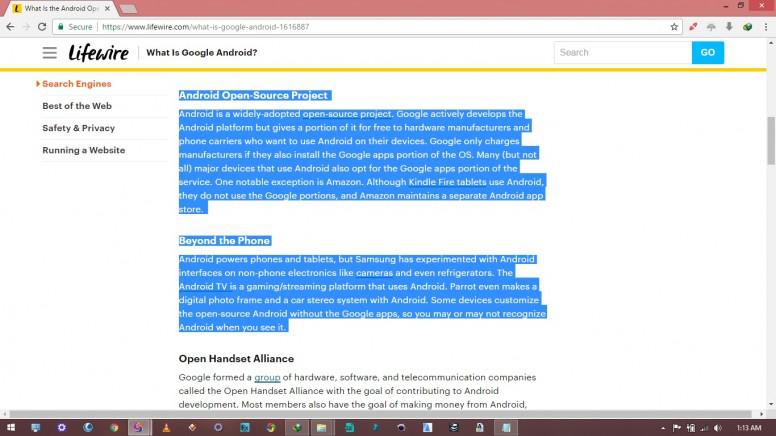 Then open Notepad on your PC and Paste those contents over there.

After pasting, Copy again from Notepad.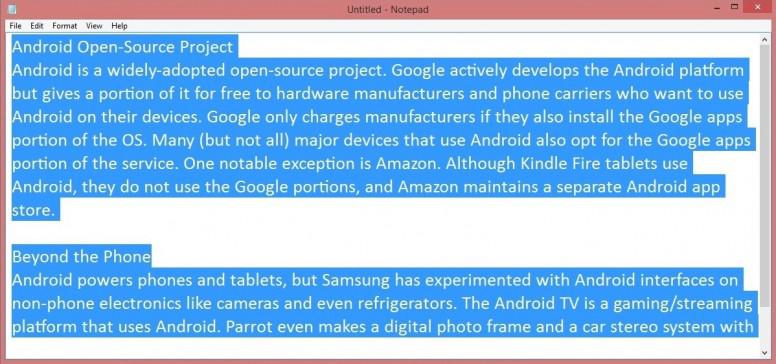 Open POCO Forum to post a thread. Then paste the contents, copied from Notepad.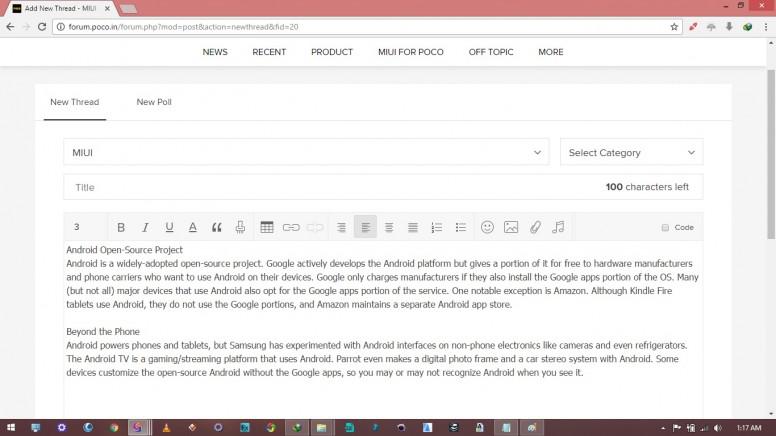 Well done. You did a good job. Your thread is prepared and now to maintain the Rule you need to mention the source website link in the thread.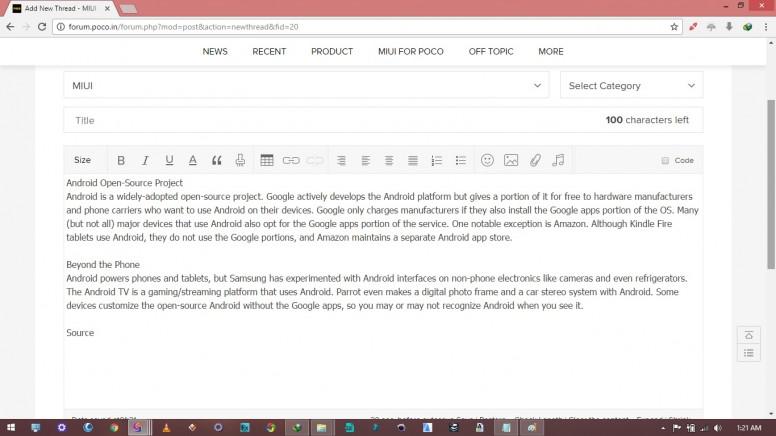 At last Type "Source" after your thread is completed and then select it and click on the Add link option.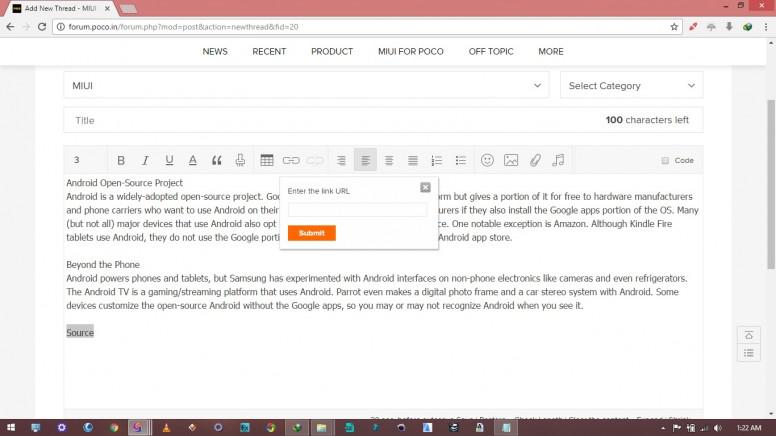 Copy the link of the site from which you are copying the content of the thread and paste it in the thread and press submit so the "Source" text will be hyperlinked.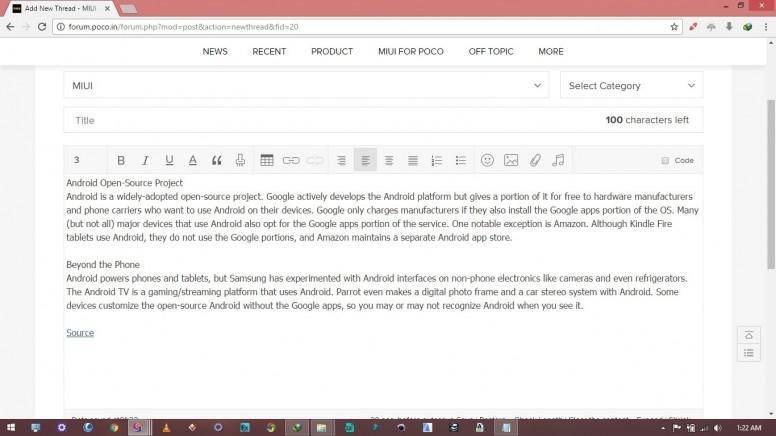 After clicking on Submit, your thread will be posted on a proper way which includes the Source website information as well.
Some notes you need to remember
Adding Titles: We have numerous approaches to demonstrate the title to look great. To demonstrate a sentence as a heading or title we can intense that sentence or increment the text dimension and add some great textual style shading to it and this is the least difficult way.
Fonts and Size: Text dimensions truly matters, on the off chance that you pick an impeccable text dimension at that point string looks extremely pleasant. On the off chance that a string looks more extravagant like brimming with textual style hues it won't look great, so it's smarter to utilize text style shading only for fundamental headings and titles.
Thread with Single or one just more confined from will look not too horrendous emerged from the multicolor thread.

Rules to follow
You are not permitted to post any ad or limited time content. Such Threads will be erased and a notice will be issued.
Specify Source interface, on the off chance that you are following any site. Unseemly Threads will be evacuated without hesitation.
Threads, containing outside connections to official Xiaomi documents will be considered as a LEAKS and will be managed SERIOUSLY and likewise!
Be clear and have a superior title to turn the consideration of others towards your thread, Don't Post One liner as we will most likely be unable to comprehend what is the thread about.
Use English as a typical dialect which will simple for good understanding.
Strict Action would be taken against you, if Any kind of Nudity or potentially Profanity, Racism, Swear found.

Thanks.