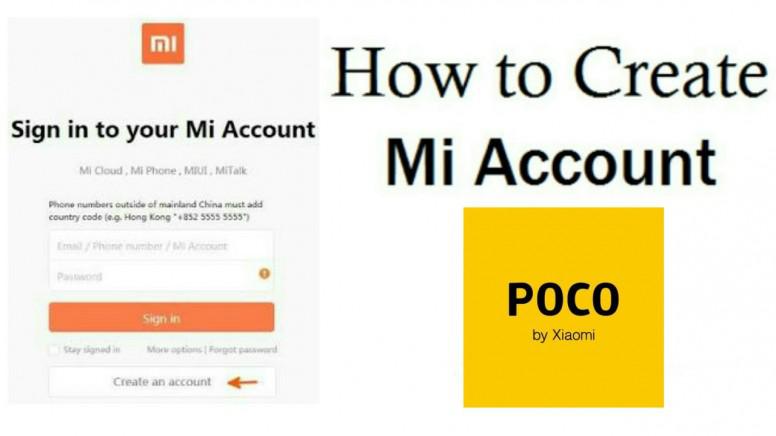 Hey POCO Fans,
MI Account is the first step entering into the Mi world, for all our products, services, and ecosystem experience. Also, Mi account can be used to sign in to POCO Community, Mi Talk, MIUI Forum, MI Community, Mi Market, and Mi Cloud.
A single Mi account username and password is enough to access all the other Xiaomi services. Many of the Xiaomi users might have already created an account but there are few users who are new to Xiaomi and doesn't know how to create Mi account. So, for those users here's methods, Some info & Benefits.
What is MI Account?
↠ The MI account is a cloud service function developed by Xiaomi Technology for the MIUI system. The user can bind the MI account in the MIUI system and synchronize the contacts, text messages, photo albums, and some system settings to the server for backup, and can access the data using a computer or other MIUI device. This service currently offers free 5GB storage. Normally, you can understand that in a normal android you must need a Gmail account same procedure in Mi mobiles you should have a Mi account in order to use their services.
How to Create MI Account in PC?
↠ Step 1: Open up any browser like Chrome, Mozzila etc. Here I used Google Chrome.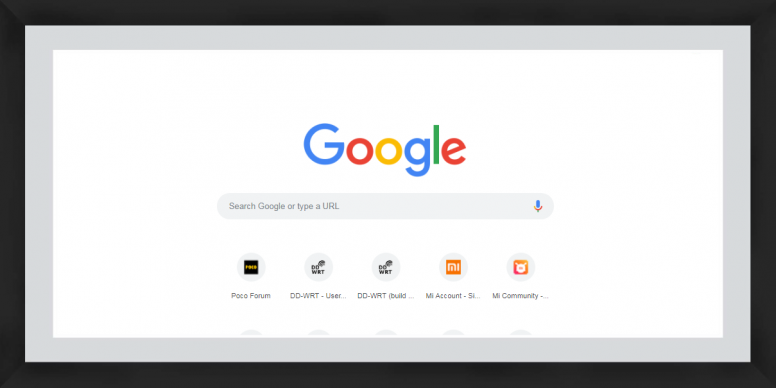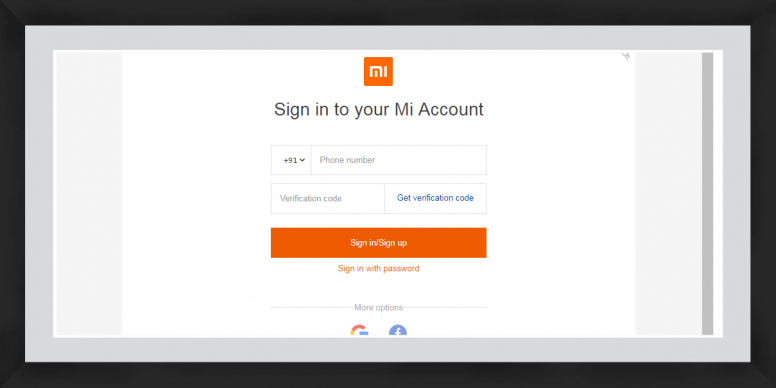 ↠ Step 3: After that, Enter your Mobile Number & Click on GET VERIFICATION CODE.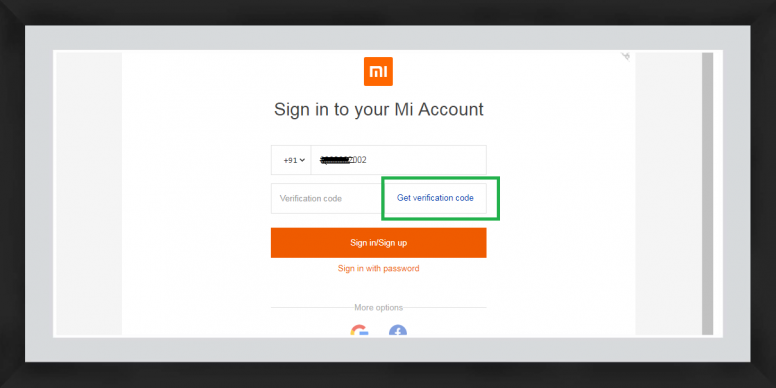 ↠ Step 4: After Clicking on it, you will receive 4 DIGIT Verification code. Enter it, & click on Sign in/Sign up.
You're Done.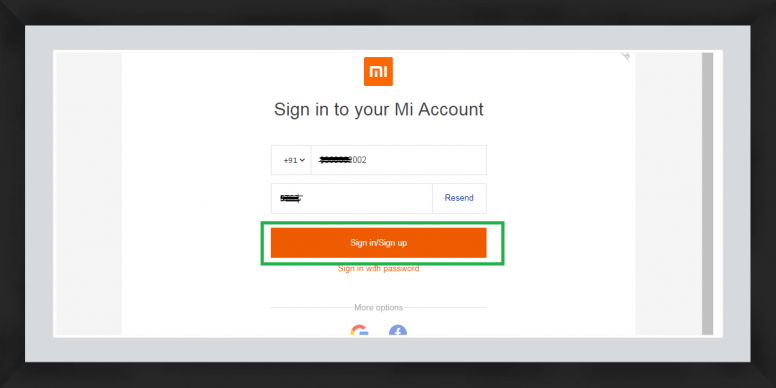 Edit your Mi account details:
↠
Step 1:
After creating MI account from the above steps, you need to sign in to
https://account.xiaomi.com/
to edit your account details.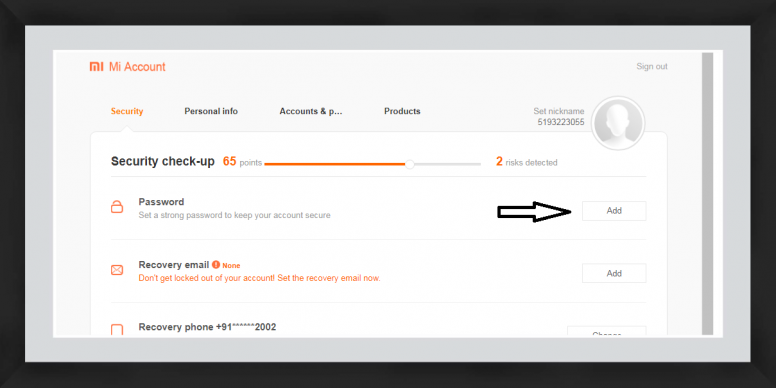 ↠ Step 2: Here, First of all, you need to set a strong & secure password. [Note: Password must be 8-16 characters and include both numbers and letters]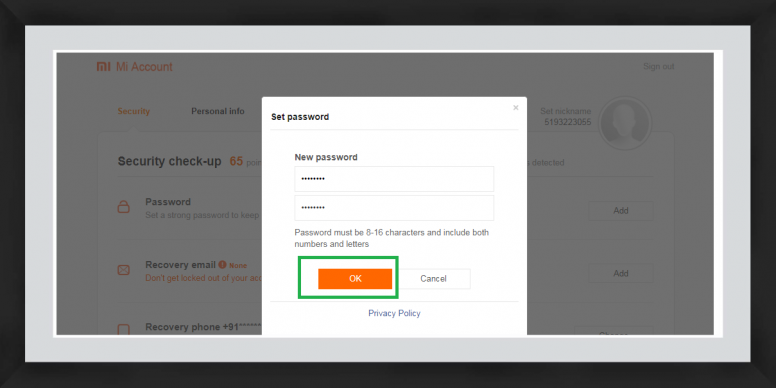 ↠ Step 3: Now you will automatically redirect to the sign in page, there you have to enter your password and must to log in again [For Log in using Password, Click on SIGN IN USING PASSWORD option.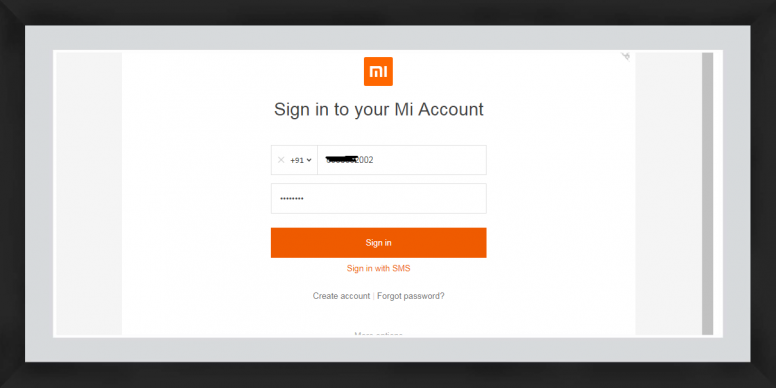 ↠ Step 4: You Need to enter your recovery email. So, You Make sure that you set a recovery email/phone number in your Mi account. This will help in future in case you forget your account details.
100 points in security check-up imply your account is secure.
You can edit your personal information like name, birthdate, and gender. Further, you can also view the list of social accounts that are associated to your Mi account. If you want to remove such an account, just click on the Remove option.
Under the Products tab, all the Xiaomi products/services that can be logged in with your Mi account will be visible.
You're Done. You can also Login via Google Account or Facebook Account.
[Note: Using this same way, you can also create an account in mobile.]
How to recover Mi account password:
This is a common thing peoples always forgot their passwords. No one can remember his/her all passwords. So Xiaomi Mi account password recovery is also important.
Xiaomi provides a very user-friendly environment where user reset Mi account password in few steps. Just open https://account.xiaomi.com and click on Forgot Password Then system ask for your registered email id or Mobile number.

Enter your details if you retrieve with email id then you receive an email in your mailbox. And if you retrieve with Phone number then you receive an OTP on your mobile number. If you are using mobile then make sure you entered with correct country code, without country code system not accept your Forgot password request. After entering OTP you can Successfully Reset Mi account Password.
This is the question which is come in mind during Mi account creation. Simply Xiaomi receives your data in only those case when you submit a bug on the bug center then your device activity goes to Xiaomi server for a better understanding of bug report.
One more option where Xiaomi retrieve your information if you join MIUI improvement program. If the above service, you don't use then relax Xiaomi not take your details in any case.
Note: If you are using Mi cloud service of Xiaomi then definitely your data goes to Xiaomi server. But don't worry they don't access your data.

Benefits of having MI account:
Log in to Mi Community, Poco Community, MIUI Forum, use MIUI cloud services, Mi products.
Find your lost device, delete phone data remotely.
Purchase any product online from Mi store.
Post your own threads, provide feedback, report bugs, suggest new features and participate in contests hosted on Mi Community, POCO Community, MIUI Forum
Sync the photos, messages, contact list, messages, call history, audio recordings, calendar, notes to Mi Cloud.
Access the data you sync or locate your Mi device (if lost or misplaced) from any browser at i.mi.com anytime, anywhere.
Access millions of themes from MIUI theme store for your Mi phone.
Get all your previous phone data on a new phone within a few minutes.

Here is some F.A.Q on MI Account
Which services/apps/contents are included and handled via mi account?
Mi account serves you as one single authentication method to all the internet services mi offers, it includes backing up and syncing contacts, messages, call history, photos, notes, recordings, calendar, bookmarks, app data and find device service.
Not just limited to the services related to phones, but it is also closely attached with other ecosystem products, apps, with MI Community, POCO Community, MIUI forum.

How many devices I can connect/use with the same account and what about the storage?
There's no limit on how many smartphone/ecosystem devices you can connect to one mi account. However, storage size remains the same if you use the same account and storage will be shared and synced across all the devices.

How do I delete my mi account?
You can delete your mi account by visiting https://account.xiaomi.com/pass/del and follow the steps. Do not forget to sign out that account from all devices and remove all attached devices from http://i.mi.com otherwise you will get an error of already attached account in those devices.
If you want me to add some more faq then let me know in the comment section with your question.

Credits to @R0user for FAQ
|---Thanks For Spending time on reading my thread---|