Sorry if this is in the wrong place, I'm quite new to this.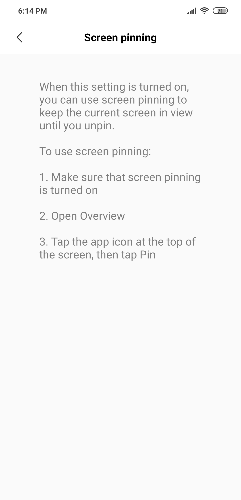 When I search for screen pinning in settings I get this, but there is no option to enable it, even when you're a developer. It says the option is under "addition settings/privacy/advanced" but I checked and could not find it:



Please help!! I really would like to use the screen pinning feature!

TL;DR: How do I enable screen pinning on Pocophone F1?